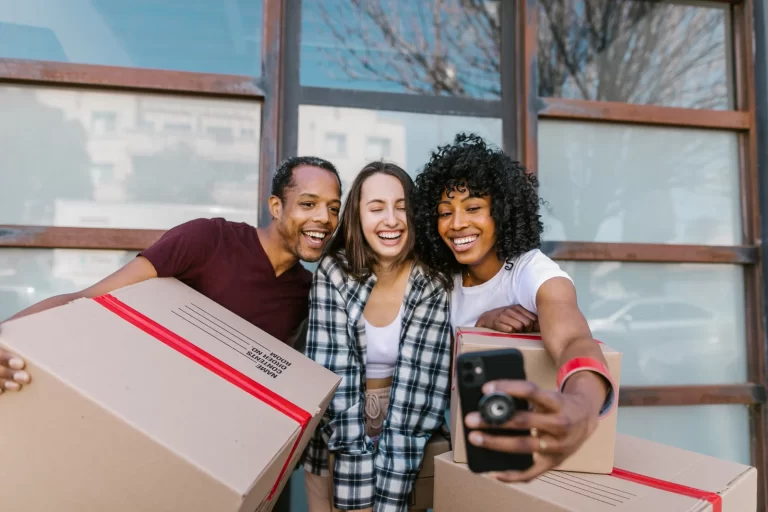 If you are here right now, you must have moved all your things and yourself to the new place after moving.
Whether it is a local move or you have moved to a whole new different city, it doesn't matter… because this new place demands you to start everything again in a different style.
Right after moving, your mind must be loaded with a lot of thoughts that don't allow you to think straight. If you have moved locally, you will have to find new people, new nearby places, and some more little different things.
If you have moved to a new city, there will be a different language,  people, culture, customs, and a lot more. With all these new-new things, you will have to make your path very soon.
Now, you have to interact with people of your society, so that they can guide you about the daily stuff. But if you have no idea how you can start this, American Twin Mover is there to help you out.
Generally, you will have to start going to the nearby park, clubs, and other public places to communicate with people.
It will help you quickly blend with new people that will make your life flow smoothly in your new location.
Soon, we are going to share some good ideas and ways to interact with new people after moving. 
Ways to settle yourself in the new place easily.
1. Start visiting your colony park
The easiest and most potent way to get in touch with the people of your colony is to visit a park in your area.
Go for a morning walk or evening walk. Take your children with you; they will make their new little friends.
Visiting a park will give you a good idea about your surroundings.
Moreover, if you have a dog, you can take him with you. This way, you will attract pet lovers in your area, and they might come and talk to you.
2. Go to a gym
The best way to boost your health and start making new friends is to join a nearby Gym.
You can socialize with society people that also come to the same gym. Tell them you are new and want to know more about the place. Try to be friendly and calm.
3. Join any dance class or yoga class
After relocating to the new place, you can join any dance class or Yoga class as per your interest.
There you will enjoy and learn your favorite hobby. It will make you happy and let you adjust to the new place sooner.
The best way to interact with new people is to tell them every interesting thing you know about dance or yoga. Let people know about your activities and something about your old place.
4. Attend new language classes
The question is, does your move was a long-distance move?
If yes, you might be at a place where people are primarily using the language that you don't know.
It will create complications, so American Twin Mover suggests you join the local language classes.
This way, you will learn the language, plus you will make new friends that might be struggling with the same issues you are struggling with.
In addition, this mutual concern will get you closer to the people more quickly.
5. Spend your weekends at the nearby hangout spot
Do some research about the good places that are near your home.
Plan a perfect weekend with your family and go for it. There is a good chance that you will meet new people and get to know more about the culture of your place.
6. Visit the local grocery store after moving
Another primary option to interact with new people and know about the area is to visit the local grocery store.
You will get in touch with the people of your locality, including shop owners.
You can communicate with them about the basic stuff you will require daily.
Final Words 
Following these things might help you become comfortable in your new place after moving. You get your life on track and start living healthily.
After Moving is critical to ensure you will not damage your belonging during the travel.
You can always get help from a professional moving company for the perfect packing and moving.
Stay connected with American Twin Mover for more updates!