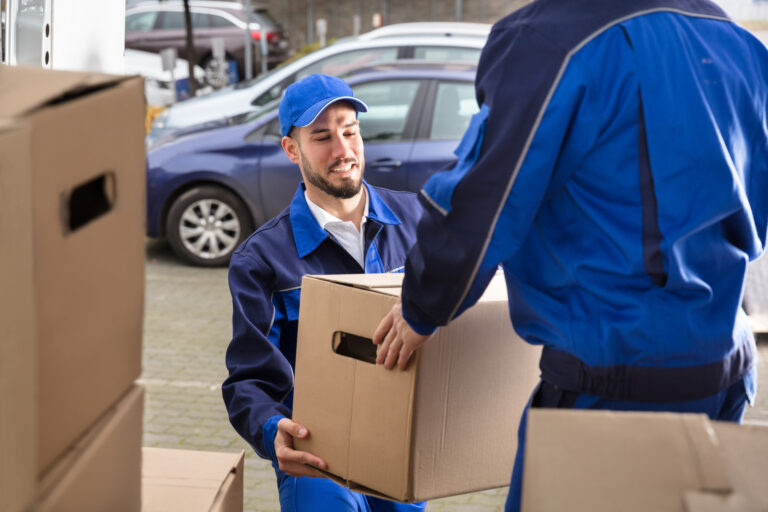 Looking for the best moving company? While they say the world is not so big, it seems untrue when we want something out of the millions. Here we are talking about finding the most satisfactory Maryland. 
It is easy to say that you get the best Movers and Packers for your home or office shifting, although it is not that simple. We want a company that can smoothly handle all our requirements and necessities.
Fortunately, the best moving company in Maryland is capable of helping you move all your possessions in the safest possible manner.
But the question is, how can we find the best moving company in Maryland?
Here, at American Twin Mover, we enlighten you with some helpful tips that you should know before hiring MD moving companies.
These points will ensure that the arduous relocation process goes in the smoothest possible way.
Registered moving company
We can see that the internet is flooded with so many moving and packing companies. But they all are not registered and have no relevant office.
Therefore, you should research before you pick a company and trust them with your precious belongings. Go for the movers and packers with a professional team and reliable equipment for the whole moving process.
Never trust the random process.
When relocating your home or office, you should never randomly pick a company out of thousands. Get the list of top moving companies in Maryland, do some research and underline the best moving company in Columbia.
Sometimes, when you pick the company randomly, the cons of it come on a moving day, and you are left with no option but to bear the scam. So, it is suggested to approach a reliable company and prevent yourself from any fraud.
Don't rush with the high rates.
When you contact the moving companies, you know that some companies charge higher rates than others. However, the companies incur according to the nature of tasks, yet there is no fixed charging.
But that doesn't mean you should go for cheap moving companies in Maryland.
A trustworthy and reliable moving company only charges fairly, and they always provide you with prior free estimates for your convenience.
Factors like the number of items, amount of services, whether it is long-distance or local moving, and so on, all interfere with the prices.
Furthermore, American Twin Mover suggests that if you are looking for a long-distance relocation, then get insurance for the precious items.
Do not make the mistake of handling it all alone.
Unaware of the facts, some people think of relocating to a new home or office without hiring professional help. The whole moving process is a tedious and hectic process that requires a professional's help for sure.
Therefore, make your local or long-distance moving easy and safe with genuine movers and packers. Before the moving day, plan perfectly so that you will not have to face any obstacles during the move.
Fortunately, American Twin Mover is available in many places. Therefore, you can get the best packers and movers anytime in your locality. We make the whole relocation very pleasurable and fun.
What Are The Advantages Of Hiring The Best Moving Company?
There are some advantages of hiring a professional moving company as follows:
Loading, unloading, and transporting- under one roof!
Best quality packing material!
The door-to-door shifting service!
Provide transit insurance!
Best Solution Among The top 5 long distance movers
Where it is difficult to find a trustworthy moving company, American Twin Mover is here to make this difficult task simple. We have offered the best local moving and long-distance moving services for years.
Explore and go through the Maryland moving company reviews. You will be glad to find us for your home or office relocation at very reliable rates.
You can always get help from the best moving company for the perfect move. Moving are critical to ensure you will not damage your belonging during the travel. Moreover, if you have any questions or doubts in your mind, you can share them with us.
Stay connected with American Twin Mover for the best moving tips and tricks!