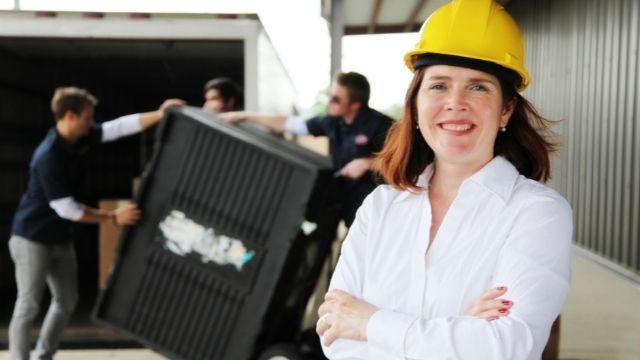 A moving truck is essential to transfer all your belongings on moving day. Generally, professional movers and packers load moving trucks with high efficiency to avoid damage to belongings. Tactfully, hiring professional help is the easiest way to accomplish successful moving.
However, you must be aware that careful packing, loading, and unloading is extremely valuable on move day. Understanding how movers and packers load moving trucks will help you handle various things.
Let's dive right into tips for loading moving trucks.
Begin with planning
Before starting anything, proper planning is necessary. For example, movers and packers in Pikesville carefully plan to organize the loading boxes in a specific size truck.
An inventory list will allow you to split the items category-wise in the truck. A plan will help you achieve everything sequentially.
Pre-decide the correct route
If you plan a local move, it would be great to visit your new place before moving day to check the best route. If you are not moving with professionals, this task will help you move smoothly. In addition, planning a way to keep the loading path clear from clutter and debris will prevent your fragile items from being damaged.
In addition, remember to pack those items with protective material so that the bumps on the route will not harm them.
Consider Loading Heavy Items First
Loading items in the truck based on their weight will be best for their safety. However, some chances placing heavier items toward the top of a stack could topple on lighter items that aren't as secure. Therefore, you need to store heavy or bulky things in the small section surrounded by other sections.
Don't Leave Gaps
It is recommended to load your moving truck tightly without small spare spaces. Your boxes will definitely shift in the moving truck if you leave gaps. In addition, it will lead to falling and damage. Therefore, leaving no gaps will not let your items move during transport.
However, it is not necessary to perfectly flush with all available space. Just make sure you're not leaving any huge gaps.
Read also:- https://americantwinmover.com/blog/top-benefits-of-hiring-professional-movers-and-packers/
Give a Touch of Final Secure
Once you feel you are good to go after loading the moving truck, give a final inspection. While movers and packers load moving trucks, they secure the boxes or furniture. Reviewing each section will tighten the security perfectly.
Summary
Above, we have discussed how movers and packers load the moving trucks. The article aimed to provide you with sound knowledge of loading trucks if you decide to move alone. However, You can always get help from a professional moving company for the perfect packing and moving. A local move is critical to ensure you will not damage your belonging during the travel you cannot handle all the moving tasks alone without any damage. Local moving is loaded with many tasks and obstacles that only pros can take.
Connect with American Twin Mover to get a free quote! We have been serving in various locations like Pikesville, Columbia, Miami, Rockville, Columbia Gateway, etc. With a piece of colossal knowledge and experience, we make your moving day the happiest one.