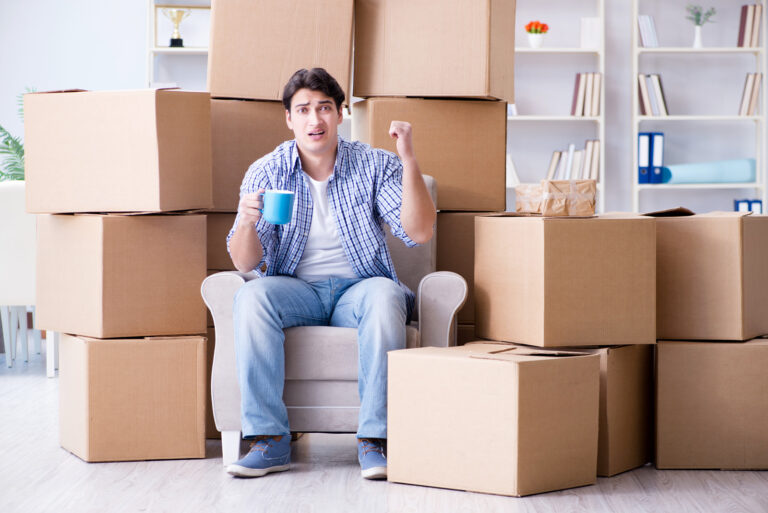 Are you wondering how to move a fish when moving house?
Careful planning and professional aid will make you understand how to move a fish tank safely.
As much as you carefully plan for the relocation, you need to move your loving fishes without any harm. However, it seems a tricky task. Appropriate planning helps you move the fish tank safely. I am here with the great tips which will make your moving experience the best one.
So, no more worries about your upcoming relocation day. Let's dive into the best steps to move a fish tank safely.
How Do You Move a Fish Tank With Fish?
To know how to move a heavy fish tank, follow the tips below:
1) Assemble the Elementary Supplies
Before starting anything, collect all the necessary things to organize safe moving. The items may include:
A fishnet
Large (5 gallons) buckets
Siphon Hose
Plastic baggies
Duct tape
Bubble wrap
Insulating foam sheets
Packing paper
Moving boxes
2) Get your Fish Ready to Move
Did you know a fish can survive for up to a week without food?
Therefore, it would be better to stop feeding your fish 24-48 hours before moving day to make sure all their waste has passed before moving day.
You can store small fish in a plastic baggie filled with water during the local move in Columbia.
How to move a fish tank long distance?
Long-distance moving means your fish will have to stay longer on the road. Therefore, consider carrying them in large buckets for their comfort.
3) Clean the Tank
Cleaning and preparing the tank is also essential before moving. Clean and dry the decor and accessories before packing. After that, pack them in bubble wrap or paper along with the light, pump, and heater.
4) Remove Fish Tank Items
The items like live plants and coral require special care during a move. Therefore, remove everything from the tanks and dry them off. After that, pack them separately with the appropriate material.
Use the fish tank water and pack coral and plants in a different bucket.
How do you Transfer an Aquarium?
Carrying the fish and tank in the personal vehicle is a better choice. Transferring them in different packages will offer safety to your fishes and aquarium.
However, you can hand over your aquarium to the movers and packers. They have the experience of safely moving the heavy fish tanks.
In addition, ask them to be careful when loading and unloading the tank.
Final Words
Hopefully, you have understood how to move a fish tank safely with the tips I have shared in the article.
For better safety, hire American Twin Mover. 
With years of experience, they offer you smooth and safe relocation. You can always get help from a professional moving company for the perfect packing and moving. Moving essentials are critical to ensure you will not damage your belonging during the travel.
Do not forget to share your opinion with us. Feel free to ask anything in the comment section.
Stay connected with American Twin Mover for more updates!