We understand that it is very stressful if you're planning to move especially packing fragile items. The packing and moving process can be tedious and overwhelming, from gathering the right supplies to keeping track of your moving timeline. Even the most minor details must be carefully accounted for to ensure the move goes off.
The packing process shouldn't be rushed, as it can protect your delicate and breakable items from becoming damaged during the chaos of the move.
Follow these top

tips for packing fragile items

in perfect condition.
1. Disassemble bulky furniture
If you have large, bulky furniture or heavy items, take them apart before moving. This will transport the pieces through the door frame and on and off the moving truck.
Once you've divided the furniture into smaller parts, carefully wrap each piece in bubble wrap and secure it with packing tape. 
2. Wrap each item individually
Anything from Christmas light bulbs to fine china crockeries should be wrapped separately according to size and weight. All loose pieces and attachments should be removed and wrapped in bubble wrap or other insulating material for extra safety.
3. Take your time
Moving is a stressful process. It's easy to get frustrated and pack all items as quickly as possible. It's worth taking the time to wrap them properly while packing fragile items. This will pay off when you adorn your new home with your favorite decorations.
4. Fill any space in the box
Fill any area in the box with packing peanuts, towels, or paper to prevent breakables from moving around. It includes adding a layer to the top before sealing the container.
5.  Plan before packing
Proper packaging of delicate and fragile items needs detailed planning before executing it. Preparing a packing checklist is a significant task when you have a list of expensive, delicate items in your home.
Such a list helps you strategize your packing techniques and help you decide on the packing supplies you will use to pack them for their safe delivery to your new home.
6. Be generous with packing tape
While packing fragile ItemsAll delicate items should be secured with bubble wraps and packing papers with ample packing tapes to keep the things intact during the move. Such packing with the recordings will strengthen your packaging and provide more support.
7. Do a shake Test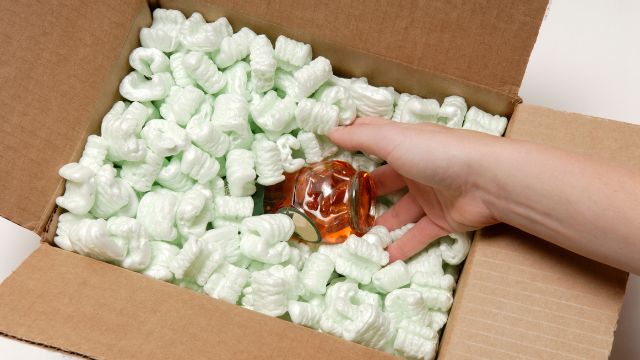 Shake the box gently and watch to see if your items move around before sealing things off. If they move significantly, you need more padding and filled space with some softer items!
Final words
Packing fragile items may seem daunting, but the process isn't as challenging with the above tips and guidance. Opting for a reputable and trustworthy company while choosing Packers and movers will ensure that you have a smooth, stress-free, and damage-free relocation.
If you're looking for hands-on assistance in packing fragile items, our team at American Twin mover is here to help!
In addition, we always offer straightforward pricing that will not impact your budget, and we pride ourselves on our excellent customer service.