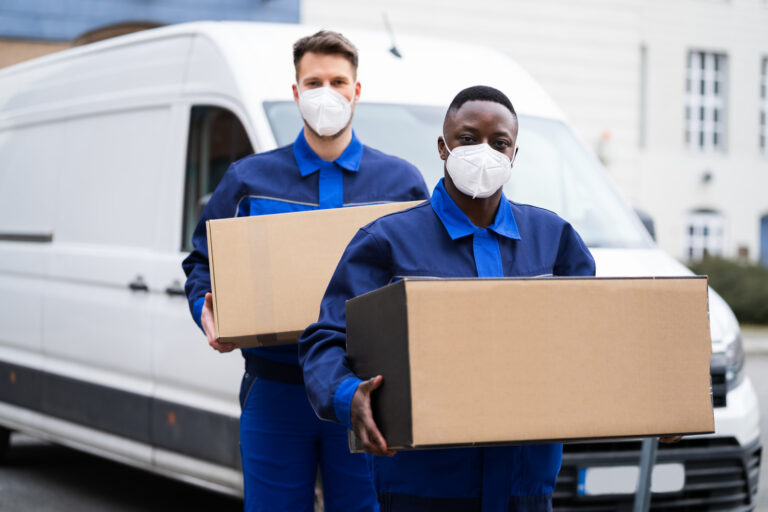 Having a good and smooth experience when shifting your office or home is desirable. Nobody would like the rough and obstacles-filled relocation. But is it possible to have a better relocation experience without professional movers and packers?
This won't be right to think that way. Interstate and intrastate moving both come with lots of challenges. Therefore, you need to avoid the criticalities of shifting by making an intelligent choice.
Today, American Twin Mover is throwing some shade on the question of Why hire movers?
Before you hire a reliable moving company in Pikesville, be sure that they are trustworthy and authentic. Their experience will help you shift your house or office very safely.
When you hire movers and packers, it becomes easy to transfer your belongings from one place to another. There are numerous benefits of hiring a professional moving company like American Twin Mover.
Further, we will discuss the advantages of hiring a professional moving company.
Safe Transfer, Better Experience
While you take your stuff from one place to another, there are more chances that you will suffer damage and spoilage. You can't just pack your whole house things and take them in your vehicle.
Therefore, you need professional packers to shift everything you have in the same condition safely. This way, you can avoid damages and criticalities.
Pocket-friendly Prices
Professional relocation companies in Maryland incur affordable rates to keep you happy and satisfied. Commercial shifting and house shifting, both of these are huge tasks, and hiring professional help is worth it. The companies do not charge extra while implementing the relocation process.
Although moving packages depend on distance, amount of stuff, etc. But do not worry; they will provide you with free estimation before the moving day. You can pick your budget-friendly package.
The smooth and easy moving experience
What do movers and packers do?
With a professional team of movers, you can have a flawless moving experience in which you will face no obstacles or damage to your precious belongings.
From packing to unpacking services, the team will handle everything very smoothly.
Therefore, you can keep your worries aside and utilize the benefits of moving services. 
Organized packing and unpacking
Packing at your old place and unpacking at your new location are both essential tasks that require an organized process.
Professional Packers pack your belongings safely in the boxes with the identification mark of every room so that the packing will become easy and successful.
Best quality packing material
Your packing will be wasted if you are not using quality material, and as a result, your precious belongings will get damaged.
Therefore, you must have the excellent packing material provided by professional companies to pack everything securely.
In addition, these companies know what exactly your things need. So, they pack their belongings with the best tricks and ensure their safety.
The door-to-door shifting 
If you are having a long-distance move in Maryland, a door-to-door shifting service is exceptionally crucial for you to have. Your movers will pick everything from your door and transport them safely to your new place.
It is one of the best advantages of hiring reliable movers and packers.
Other benefits of hiring the best moving company in Maryland
You can get your queries resolved 24/7 by a professional moving company.
You can have the idea of the relocation process to make your best decision with the best Movers and Packers in Colombia.
With professional help, you can have a successful move without delays or restrictions.
By hiring reliable moving companies, you will have all the services like loading, unloading, transporting, etc., under one roof.
Final Words
American Twin Mover is the most reputable moving company in Maryland with experience of so many years. They offer commercial or residential moving services with all your requirements fulfilled. 
You can always get help from the best moving company for the perfect move. Moving are critical to ensure you will not damage your belonging during the travel. Moreover, if you have any questions or doubts in your mind, you can share them with us.
You can hand over all your worries and burden on their shoulder and feel relaxed about your upcoming move.
Contact Today!