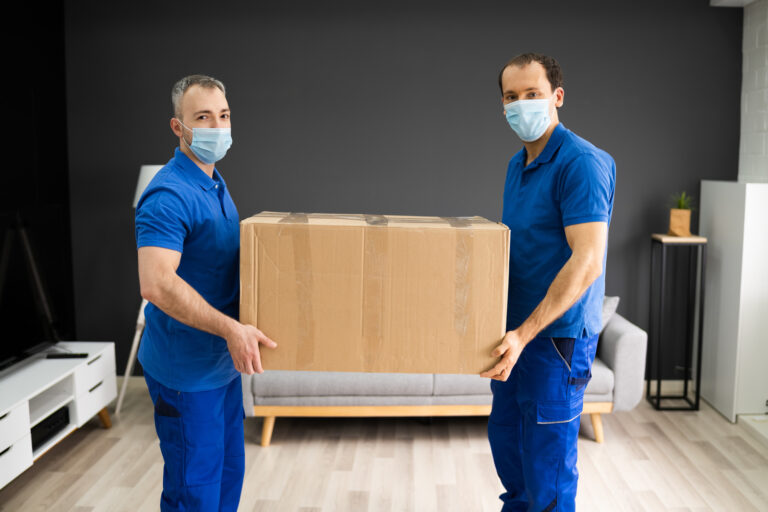 and relocating amid the Covid-19 pandemic is very difficult due to the current pandemic which has shaken the whole world. It has completely changed the term what we call Normal.
We see the effects of coronavirus in our daily lives in the things like masks, social distancing, frequent hand washing, etc.,
Now, the truth is that we have to move on and live with it. The situation seems more stable than before; probably, many people are looking to relocate their homes or offices or move to another country during covid.
They include the people who had moved in with their families due to long-period Work from home orders and to save rent or those who canceled their shifting due to pandemics.
Precautions for safely relocating amid the Covid-19 pandemic.
Safety Tip #1: Watch over your hygiene
The first thing is first… Gather all the Hygiene Products like sanitizer to use on the way, floor disinfectant to clean your home, etc.
Maintaining hygiene will protect you from getting the virus, but it is also an excellent habit to adopt. Therefore, a few days before moving day, stock up on sanitization products. These might include:
Hand sanitizers (at least 60% alcohol);
Sanitizing sprays;
Disinfectants;
Thermometer gun;
Face masks;
Soap & Water;
Gloves;
Disposable hand towels & tissues.
Safety Tip #2: Keep your distance
One of the safest ways to move during covid-19 is by maintaining a social distance of 6-feet outside your home. This will not only ensure your safety but your movers and packers will stay in a safe zone too.
Prepare your mind to follow all the social distancing rules for the moving day.
The professional team at American Twin Mover itself follows all the necessary precautions to keep everyone safe.
Safety Tip #3: Frequent Hand Washing
It has been scientifically proven that the coronavirus can live on the surfaces for hours to days. We get the virus by touching the infected surface and, with those hands, our face (especially eyes, nose, or ears).
And the complicated thing is that relocating amid covid-19 could be very risky because the whole relocation process involves a lot of touching.
Therefore, we can avoid the spread of the virus by frequently washing our hands with soap and water. In case soap and water cannot be utilized, you can use the sanitizer as a temporary safety measure.
For convenience, set a reminder, so you do not forget about washing your hands and also remind your movers to do the same.
In addition, make sure that you are not touching your face. Keep scrolling to understand safely relocating amid the Covid-19!
Safety Tip #4: Consider letting a single person get in touch with the moving company
Since COVID-19 is so easily spreading through physical contact, it would be a better idea that only a single person from the family will coordinate with the movers and packers in Towson. 
Doing this will definitely reduce the probability of exposure for both company and the client. So, if you have a choice, why not choose the safest way when it comes to relocating amid the Covid-19?
Safety Tip #5: Keep calm and give yourself extra time
We understand that things during this current pandemic seem very hard and confusing. Whatever we are thinking or doing, it feels so weighty and stormy. People are afraid of moving to a new city during coronavirus. But we say you must relax.
Sit calmly and try to organize your thoughts. Take a week off before moving day for all the necessary preparations and packing. Things will work out smoothly with the help of a reliable moving company in Towson, MD.
Therefore, you do not have to rush things and do it all alone. Hire your helping hand and see the magic of easy and safe relocating amid the Covid-19.
Final Words
Hiring a trustworthy moving company in Maryland will eliminate the stress of shifting and make the moving fun.
During the Corona outbreak, the moving companies adopt various precautions and necessary safety measures to guarantee a safe and virus-free relocation.
You can always get help from a professional moving company for the perfect packing and moving. Relocating amid the covid-19 is critical to ensure you will not damage your belonging during the travel.
We hope you got the excellent tips to help you understand the things about safely relocating amid the Covid-19 period. 
Stay in touch and stay safe!