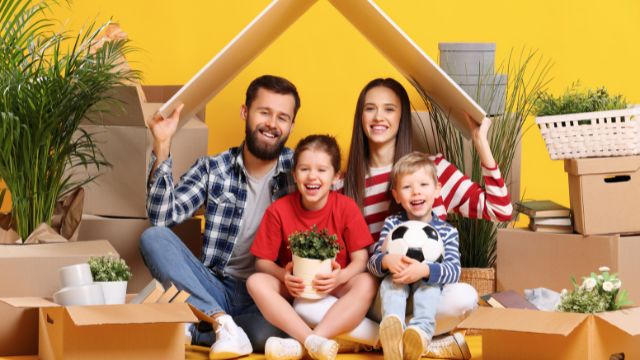 Moving to a new home can be seriously traumatic. The process is tedious, while moving with a baby and toddler "stuff" isn't the only logistical issue in proceeding with the littles. In addition, there are safety, preparedness, and creature comforts to be considered.
We've listed seven tips for moving with a baby.
1. Hire movers and get the baby out of the house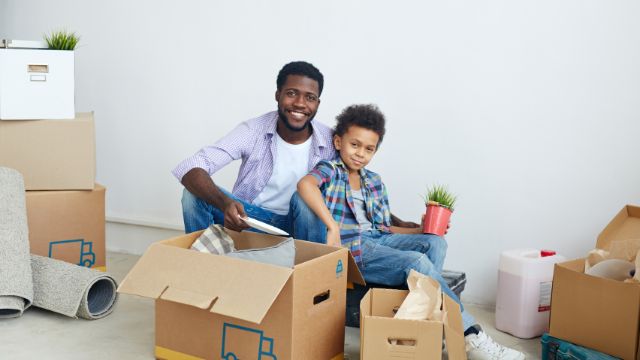 The task of packing the truck with a baby was not possible. So the logical answer was to hire professionals. Save a little money for moving day, or take your baby to a friend's house while the truck is being packed.
2. Don't start packing too early
"Early" is a subjective term, depending on how ample your space is and how much you have to pack up. If you start packing too early, you end up living in a sea of packed boxes for far too long.
Besides these boxes being an eyesore, they provide yet another object your baby can pull up on and risk hurting him or herself. But, of course, you don't want to wait until the last minute, either. So, plan wisely.
3. Pick the suitable date  
Use a calendar to plan and mark the date of your move. Fall or winter is usually the cheapest time to hire movers. However, summer is generally the most convenient time to move while the kids are out of school.
Either way, putting a mark on your digital or physical calendar will show you exactly the time left for your moving day. You can also mark days on the calendar for packing certain rooms or areas of your home.
Scheduling responsibilities will make packing manageable and help you avoid last-minute moving trauma.
4. Keep them safe while packing
Keep potentially hazardous objects, such as scissors, knives, and furniture with sharp edges, away from your child on moving day.
5. Prepare your child for moving
Moving shouldn't come as a piece of happy news to your kids. Instead, talk about the move and share good things about your new house as early and as often as possible. This tactic will give them ample time to adjust and get excited about the idea. 
6. Consistent routine
When moving with a baby consistency of it gives children a much-needed sense of security, which is especially important during stressful moving. Not to mention, keeping your baby on a schedule will also help the parents maintain their sanity.
7. Pack a home base box
You are expanding on believing that a comfort container is a home base box. It is a box with everything you need access to for moving day and the first night in your new home with your baby.
Final words
Moving with a baby might be risky, but it's unquestionably manageable. Hiring a professional packing service is best if you are moving with a baby. American Twin mover provides a great aid in shifting things.
Opting for a reputable and trustworthy company while choosing Packers and movers will ensure that you have a smooth, stress-free, and damage-free relocation while moving with a baby.
If you're looking for hands-on assistance in packing fragile items, our team at American Twin mover is here to help!
The professionals deal with every requirement of going perfectly well with babies.