To find a reputable company for Local Moving in Rockville, be thorough in your search. There are several things to consider while hiring a local moving. Although moving down the street might sound pretty good, relocating doesn't guarantee success. While most local moves are unplanned, they often require more planning than interstate and long-distance moves. Our stress-free moving tips show how to pack for a move and how to have an easy movement when you're overwhelmed and anxious.
Get the best natural tips for easy local moving in Rockville

.
1. Schedule general utilities for your new place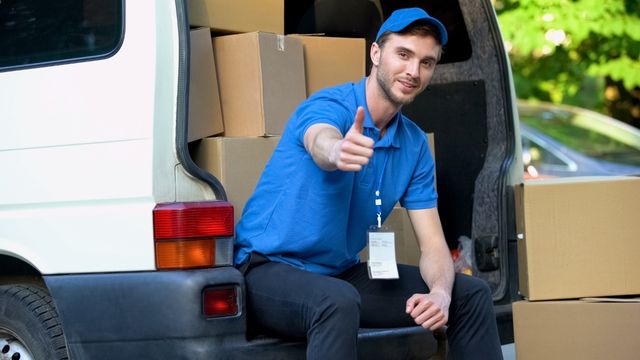 Once the dates are decided, contact the best company for local moving in Rockville to schedule service at your home on time. You don't want to arrive there, tired from the move, only to find that the electricity, water, or heat is off.
Try to schedule it ahead of time, and keep records of all the subscriptions in your moving folder. At the same time, the subscription service stops for your move-out date at your current home.
2. Choose a mid-week and mid-month move date
The best way to save money when moving is to opt for a mid-week, mid-month moving date. When demand is highest, moving on the weekends or month-end time will undoubtedly be pricier. In addition, The Company for Local Moving in Rockville or truck rental rates tend to be lesser in midweeks or mid-month than during the first and last weekends.
3. Declutter
Take full advantage of your upcoming move to clean your home. Go through each room and create a collection of items to throw away and things to give away. Don't move into a new home with tons of clutter.
Instead, donate the items or host a yard sale to make some extra cash. Then, save money when you call your movers; less stuff means more small boxes to move!
4. Bundle the breakables
Use plenty of bunched-up paper and padding for any fragile items you pack. Never place these items in boxes freely without some extra cushion. Spend some time packing these items correctly to save you stress in the long run.
5. Get high-quality packaging supplies
High-quality packaging supplies are durable and prevent the goods from breakages and damage. We should use original boxes for electronic goods and appliances and high-quality packaging materials for other household items. 
6. Make a do not pack list
You know, the list of things you need is easily accessible. It includes your toothbrush, toiletries, and changes of clothes. So first, prepare a list of things you'll need in your instant kit. Make sure it's clearly labeled and not packed in the truck with the rest of your belongings. It should be with you during moving.
Final words
Once you have found your new home, hire American Twin Mover to relocate all your households to your new place safely. You can count us as your trusted company for local moving in Rockville. Opting for a reputable and trustworthy company while choosing Packers and movers will ensure that you have a smooth, stress-free, and damage-free local moving in Rockville.

It would help if you did some preplanning and preparation for stress-free home shifting. We hope that the tips above have provided knowledgeable information to help you relocate quickly without causing any damage to your goods.