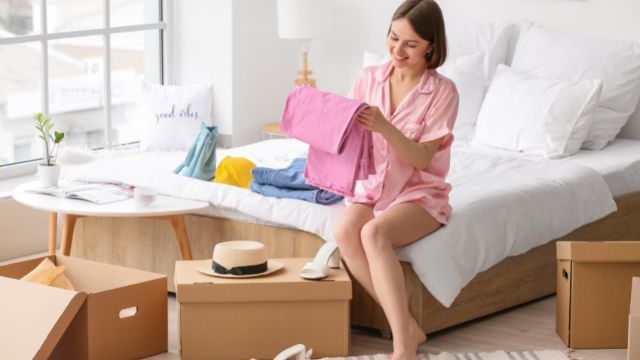 Moving is a big task that includes many small jobs. One of them is packing your clothes. The whole moving process becomes more exhausting if you have a large closet. Therefore, we will show you some steps for packing clothes for moving that will help you load them quickly without headache. Transferring the clothes collection is not something that you would enjoy.
However, with proper and systematic steps for packing clothes for moving, you can fill your clothes like a professional.
Further, we will explore the effective packing methods for packing clothes for moving that will streamline the wardrobe moving process.
These steps for packing clothes for moving will also ensure that no harm comes to your clothes. So, sit tight and read the blog till last.
Step 1: Organise, declutter, and launder clothing
The intelligent step would be to ensure that your clothes are clean and free of stains. So, consider washing your clothes and drying them thoroughly before folding. Sort items that you know longer use.
Follow these steps for packing clothes for moving:
First, organize your clothes according to the season and family members.

Next, create a file of folded clothes and put them in the exact size of the box.

Discard the clothes that you no longer use or don't fit you.

You can also keep the seasonal clothes aside so you will not operate during the

local relocation.
Step 2: Set the clothing according to the off-season
After organizing the dress from the wardrobe, start packing off-season clothing in advance. You might not be using these clothing items for the next three months of your moving date.
So you can label these boxes to keep them aside in your new home. This will help you lessen the burden of unpacking immediately.
Step 3: Create a "moving week" box of your clothes
It would be wise to create a box for each family member and keep it aside. After long-distance moving, the unpacking process will take weeks or months.
So you can unpack the box of clothes you will be using in the first week. This box must include all the essentials like underwear, pajamas, and socks.
Step 4: Pick the best packing method to transfer clothes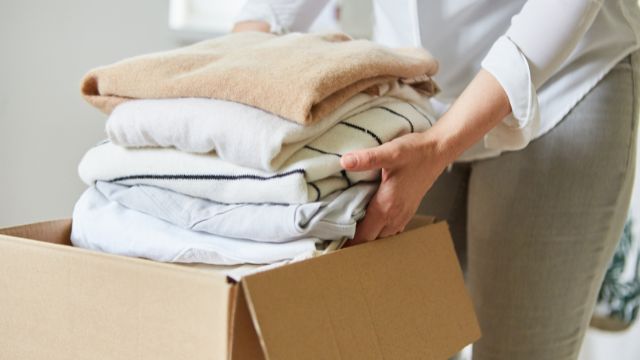 The distance and amount of clothing involved in a move will help determine which clothes packing techniques will work best.
Traveling across the country, it's crucial to keep clothing sealed and protected. If it is a local move, zip-tying hangers together and piling them on the back seat of a car would work just as well.

In Conclusion~
We all know that moving is a big task that requires systematic planning and implementation for successful results. However, proper planning can make packing your clothes easy and smooth.
Therefore, we hope the above steps for packing clothes for moving will be very beneficial. If you require help or want to hire professionals for unpacking, contact American Twin Mover. 
We have a team of packers & movers that knows precise tips and tricks for the safest packing.
Opting for a reputable and trustworthy company while choosing movers and packers will ensure that you have smooth, stress-free, and damage-free moving and packing services.